Seed To Store
At Begley's we are committed to providing the highest quality fresh produce to our retail partners. We prioritise food provenance and are proud of our role as a leading grower of fresh vegetables on our farms across Ireland. We have also forged partnerships with a select group of specialist Growers around the globe.
Our transport and logistics team oversee the supply and distribution of fresh produce from our farms in Ireland and from international Growers to retailers across the country. This involves securing licenses for international transits, co-ordinating deep-sea container movements from Asia and the Americas, monitoring international airfreight arrivals as well as planning and overseeing road transportation across Europe and Ireland.
Each day at Begley's our sites receive produce from across the globe, which we then package and distribute to our retail partners across the island of Ireland.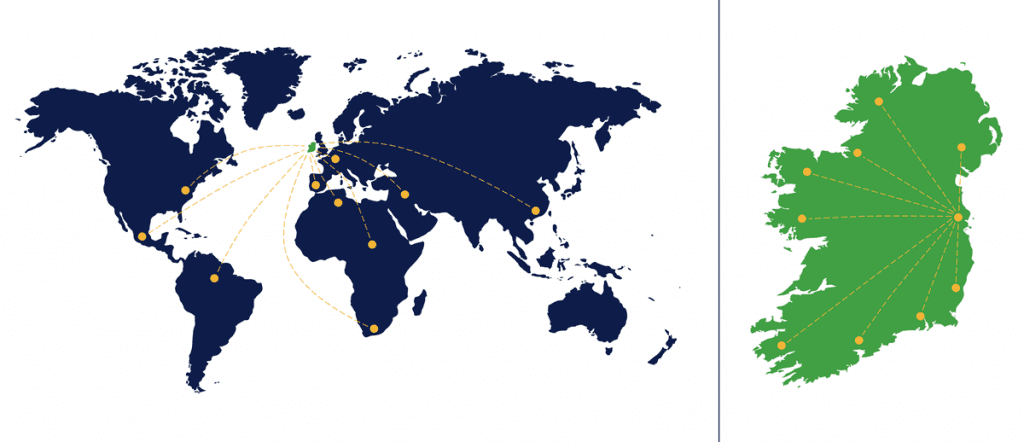 OUR SUSTAINABLE MISSION
At Begleys we recognise our role in the fight against climate change and towards sustainable development. Running an eco-friendly, green and sustainable business is a core company value and has been a key objective for many years. Our goal to run our business as sustainably as possible, set in 1997, still remains to this day and is further supported by the targets we set each year as part of our Bord Bia Origin Green membership.
Read More